The Essentials are a recently formed gathering of some of Melbourne's finest musicians. They perform a wide variety of musical styles from jazz ballad through swing (appropriate for pre-dinner drinks or back ground music)â to latinâ soul and even rock n` roll to really get the crowd dancing! Ideal for weddings and corporate functions, this band will turn any event into a Tarantino movie ! The Essentials is included on our list of Top 20 Melbourne Wedding Bands
Selected Songs
FATS WALLER
Ain't Misbehavin'
VARIOUS
Alright, Okay, You Win
BOBBY DARIN, ROBBIE WILLIAMS
Beyond The Sea
VARIOUS
Bye Bye, Blackbird
FRED ASTAIRE
Cheek To Cheek
FRANK SINATRA
Come Fly With Me
FRANK SINATRA
Don't Get Around Much Anymore
LOUIS JORDAN, HARRY NILSSON
Early In The Morning
FRANK SINATRA
Fly Me To The Moon
FRANK SINATRA
A Ghost Of A Chance
VARIOUS
Gee Baby, Ain't I Good To You
RAY CHARLES
Georgia On My Mind
BILLIE HulIDAY
God Bless The Child
CHET BAKER
How Long Has This Been Going On?
FRANK SINATRA
Thought About You
FRANK SINATRA, HARRY CONNICK, Jr
It Had To Be You
FRANK SINATRA
I've Got You Under My Skin
KISS
I Was Made For Loving You
LESTER YOUNG, JOE JACKSON
Jumping With Symphony Sid
FRANK SINATRA
Lady Is A Tramp
FRANK SINATRA
Let's Fall In Love
CHET BAKER
Let's Get Lost
BOBBY DARIN
Mack The Knife
NINA SIMONE
My Baby Just Cares For Me
CHET BAKER
My One And Only Love
FRANK SINATRA
Night And Day
VARIOUS
On the Sunny Side Of The Street
CHARLIE PARKER
Ornithulogy
FRANK SINATRA
(Our) Love Is Here To Stay
GEORGIE FAME, AMY WINEHOUSE
Moody's Mood For Love
\fRANK SINATRA, CHET BAKER
My Funny Valentine
DORIS DAY
Perhaps, Perhaps, Perhaps
Reviews
I would like to take this opportunity to formally thank you for your entertainment recommendations for our recent 2009 Australian Wealth Management Planner Conference, held in Melbourne. The feedback received from our delegates and AWM staff indicated the entertainment on all counts was excellent and made a positive contribution to the success of our Welcome Dinner and Gala Dinner events. We had over 300 delegates and the entertainment either met or exceeded expectations. In particular: The Essentials: They were exactly what we wanted for our Welcome Dinner @ Melbourne Aquarium and a couple of our delegates who consider themselves "jazz aficionados'" commented on how good they were. Dean Atkison: I wasn't able to see his act, however delegates said he was quite good. Dave Grant: He really set the tone for our Gala Dinner. He was absolutely hilarious and all I heard from delegates was how good he was. He followed the brief and entertained the crowd without being rude or offending anyone. He even followed up after the conference with a "thank you for the business" phone call. A professional in my books. Maranucci Trio: They played nice background jazz during the main part of the sit down dinner and were well received. Headspace: They were great!! They had everyone up dancing and the dance floor was still pretty full at the end of our function with the crowd wanting more. Once again, many compliments were made about Headspace. All of your recommendations came through with flying colours. This demonstrates you understood me (as the client), my brief and obviously having great talent on your books. Once again, a sincere thank you to Instinct International for your services.
I will send a formal thank you note in the next few weeks but just wanted to let you know that Andrew and I were blown away by The Essentials. They were absolutely fantastic. They created the exact atmosphere we were after and had everyone up dancing from very early in the night. The set and song selection was excellent and they looked great. We had a BBQ the next day and so many people commented on how great the band was. Andrew was suffering from Meningitis and had been hospitalised all week so unfortunately he didn't make it through most of the reception but The Essentials made the night a great party and I really do extend a massive thank you to them for making the night a huge success despite the "no groom" circumstances!
Just a short note to thank you for the band "The Essentials" who played at Comme on Saturday night. They were fabulous and really "appropriate" for the crowd we had – you read us well!! They were very professional and sounded much better and bigger live, than over the internet. The night flew and I never took the opportunity to really provide the band with my heartfelt thanks for their significant contribution to what was a really memorable night. Could you please pass on my thanks, as I was a little self absorbed on the night!
Just wanted to say thanks to both you and The Essentials for a great night. The guys were just great and played some fabulous songs… everyone loved them!
Thanks again for everything. We have only really just returned from India, and had a ball! The Essentials were really good, they catered to the crowd and were really approachable and fun. They didn't seem to flow that well with other music nor did they provide music to be played in between their breaks that I could remember. But they got everyone dancing. The Belly dancer, hmm… she performed well, but I had no clue her act included a sword segment and a partner with a flute. They sort of just arrived and stood in the middle of our reception and luckily i saw early on and had the venue manager take hold of things… it was kind of ironic they were on show given we were trying to surprise our guests. Everyone liked it though, and it saved us doing the waltz. Happy to refer you on to friends and the like.
I just wanted to thank you for the great job that The Essentials did at our wedding. We had a fantastic night and everyone really enjoyed the music. Please pass on our thanks to everyone in the band
Hey pete, just wanted to say a big thank-you for your work at the wedding. You guys -(the Essentials) were fabulous and lots of people have commented on how great you guys were. Hope you enjoyed it as much as we did!
It was fantastic. Everything went well. The guys in The Essentials were looked after and they produced some great song choices and importantly they were able to go with the flow when it was necessary. Overall it was a successful night. Thanks again for your support. Best Regards Rose
Hi Steven, I just wanted to send you a short email to thank you for recommending Essentials, they where fantastic, amazing, perfect I cant say enough about how good they where, they made our night perfect.
On behalf of myself and Caroline, I would like to pass on a huge thanks to yourself for organising, and The Essentials for performing at our wedding. We (along with lots of feedback which we've received from our guests), thought they were sensational and perfect for our wedding. I realize it's 6 weeks post the event now, but if you could pass on the feedback to the guys that would be great (I was a bit caught up in the hype of the wedding to do so on the night!)
Read All 10 Reviews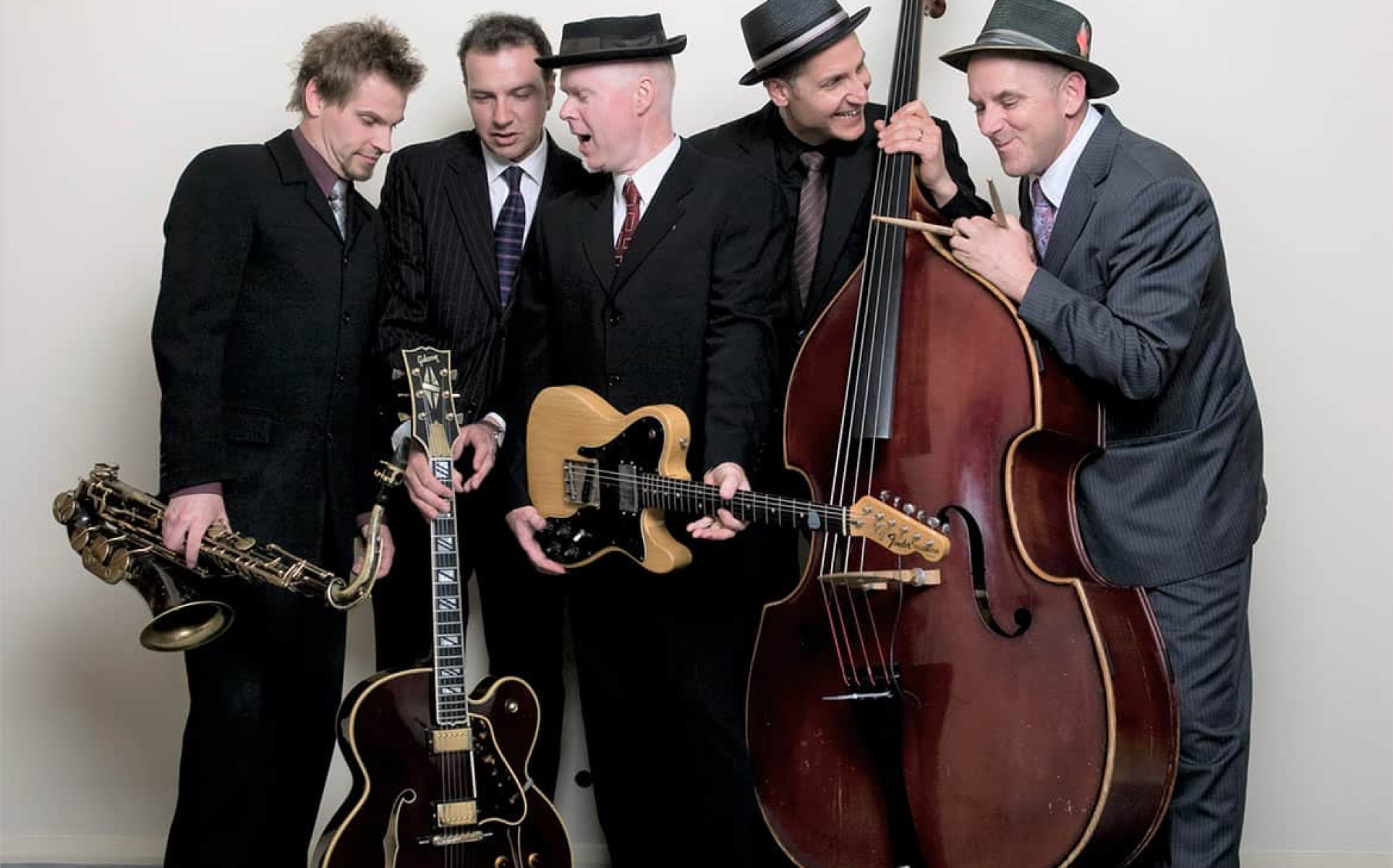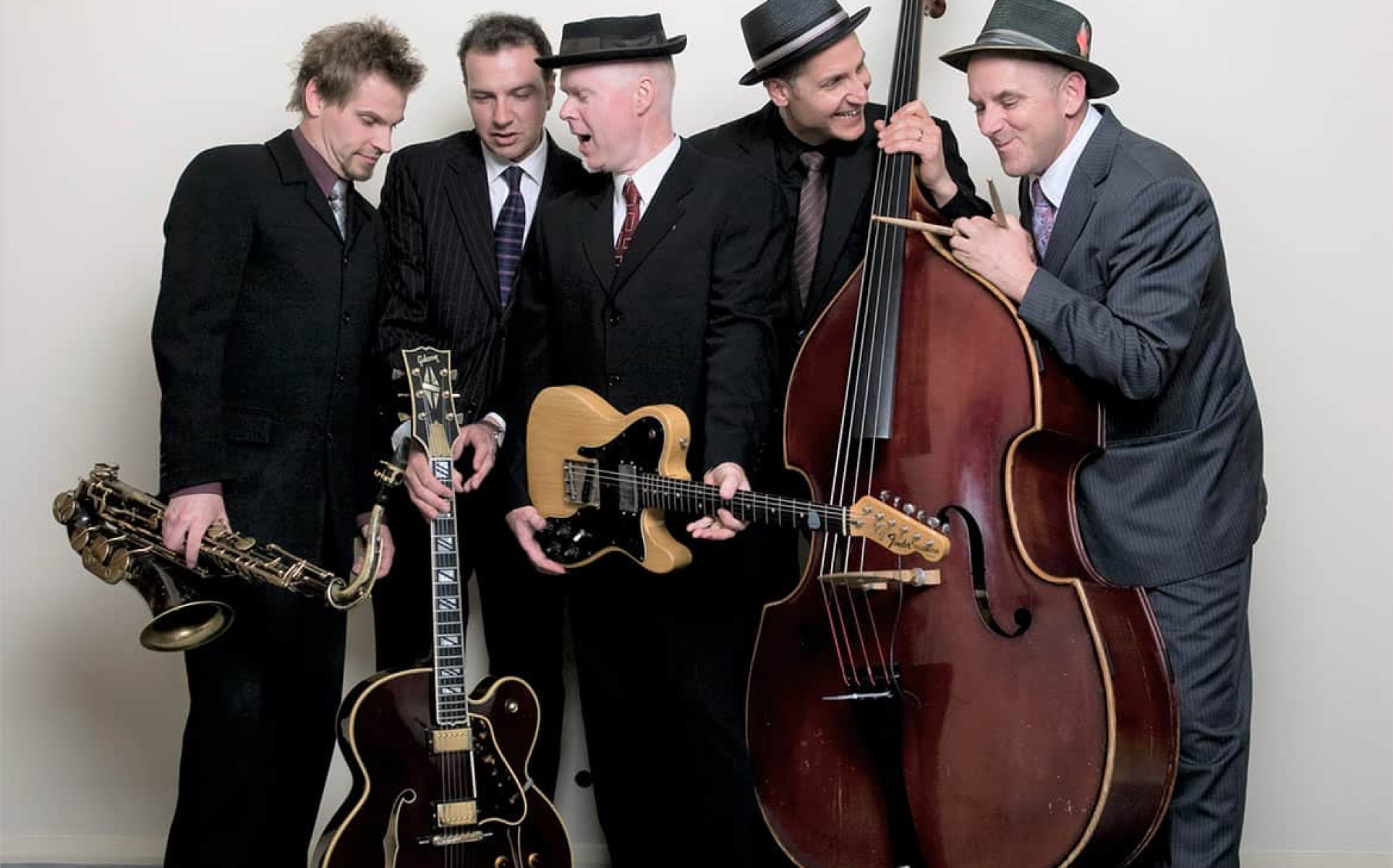 The Essentials